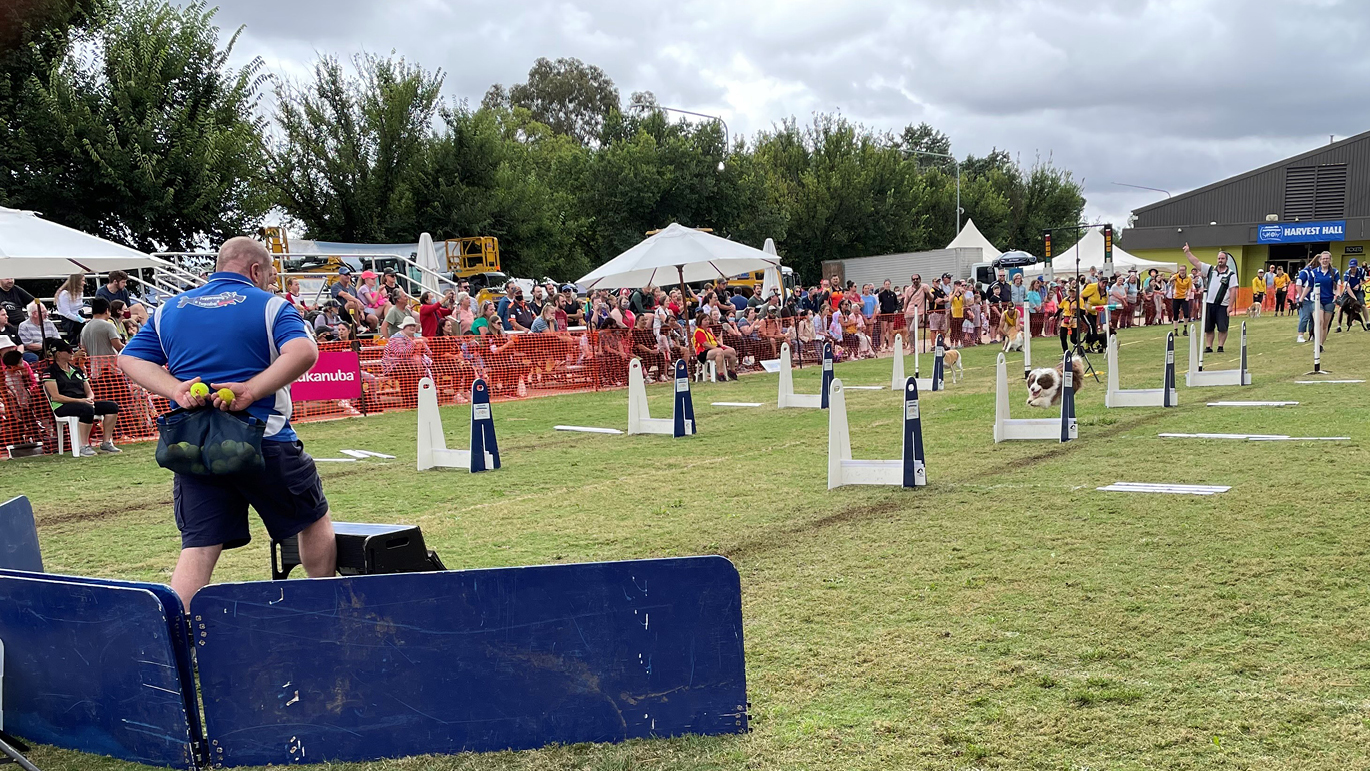 Canberra Show, not one to disappoint.
Against all odds, this years Eukanuba Canberra Show race meet was a resounding success.
Firstly, the running surface was under fire, between Summernats supporters and anti-mandate protestors there was a lot of doubt that our poor patch of grass would be well enough to run on. To our surprise with some TLC from the groundskeepers and a lot of luck, that patch looked better than it had in some years.
Next hurdle, the weather. The outlook for the weekend during the week leading up to the Show did not look promising. Rain, rain, and more rain. However, the weatherman must have been promised a six pack, because despite a few drops while we were competing, he made sure any rain happened either before or after we were scheduled to compete. Sure, we had to dodge the puddles and mud that were left from Saturday night's deluge, but was that going to stop us. By Sunday afternoon the clouds had cleared, and we had sun.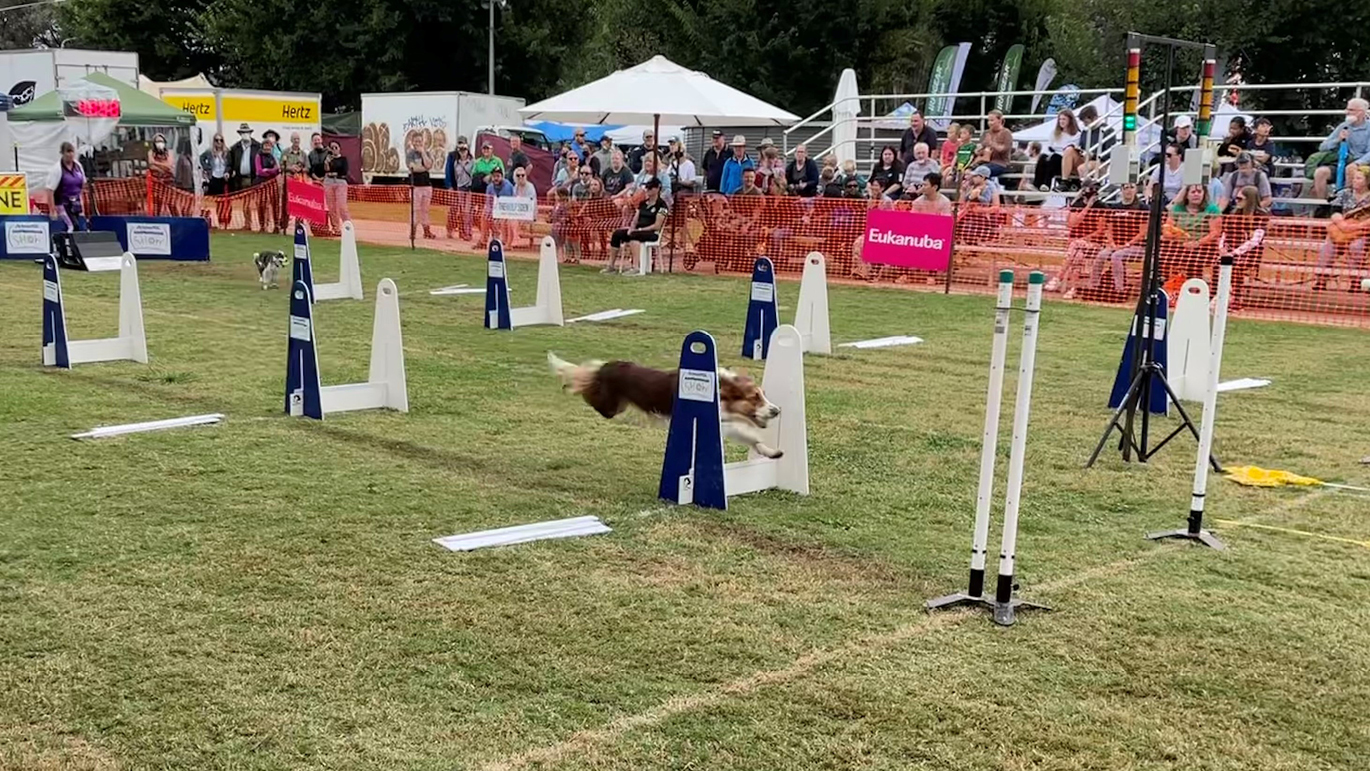 This year's Canberra Show had a little bit of everything. Friday's training day saw a day of huge successes from those who participated, successes that rolled on for some into the weekends racing, competing for their very first time, and even securing their first flyball title.
The weekend gave some of us the opportunity to see the long-awaited inside of the ring again for first time in over 6 months, something I think we can all agree was well overdue. The crowds, buoyed by our great spruikers John, Kylie and the odd cameo by Robyn were large and engaged all weekend, even during our breaks on Sunday where we brought out the beginner dogs and showed the crowd how we teach flyball.
When Norwest Thunderdogs 1 are in the ring, the Australian record is always under fire and this weekend was no different. This hard-working team didn't think breaking it once was enough, breaking the record twice in the same race, within 3 heats. Firstly, setting the record at 16.171, and not two heats later smashing the 16 second barrier for a new record of 15.987 for the first time in Australian Flyball history. Well done to Ivy, Link, Inferno, Swift and of course their handlers for such an amazing feat. After review of the video there was a few screws that could be tightened, so look out at Nationals, this could be a short-lived record.
This race meet also saw the advancement (subject to Committee approval) of two of our Judges, Paul Newman and Ben Royes, both who travelled all the way from Brisbane. Ben has now advanced from a Provisional Judge to a Level 2 and Paul has made the massive leap from Level 2 to Level 1. Well done and thank you for making the journey to both!
All of this wouldn't have been possible without our dedicated competition organisers Kylie and Charmayne, all our judges from far and wide, our timekeepers and timing table organisers always doing a fantastic job, the many helping hands who go above and beyond in the lead up and on the weekend, and last by not least the competitors that always come and show out! Here's to more race meets during 2022.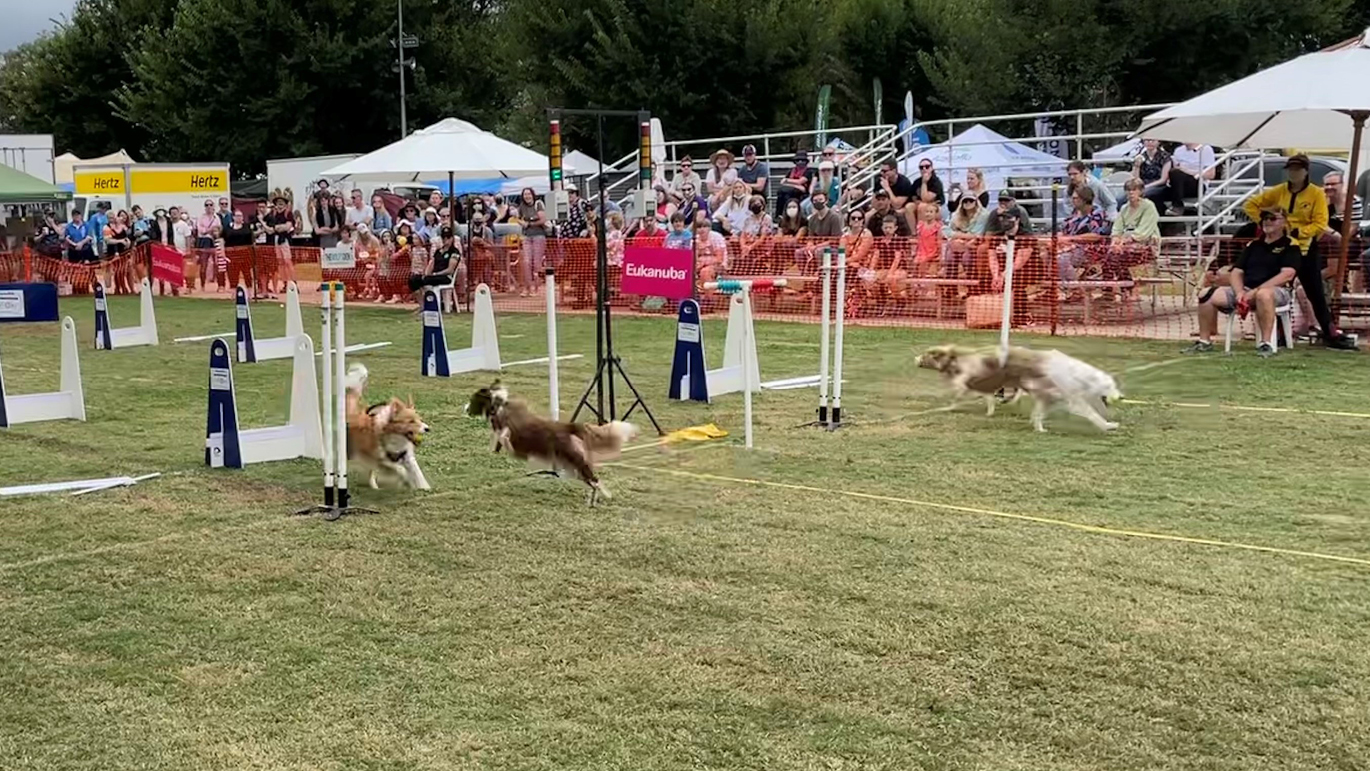 Results
Saturday
Div1 – Canberra X Factor (best time of 17.827)
Div 2 – Primed Up Woofers (best time of 22.047)
Div 3 – Tuggeranong Screaming Torpedoes (best time of 22.791)
Open – Zoomies (best time of 22.075)
Sunday
Div1 – Canberra X Factor (best time of 17.997)
Open – Kamikaze Torpedoes (Best time of 24.037)
Full results are available at :
Saturday : https://flyball.org.au/race-meeting/eukanuba-royal-canberra-show-flyball-2022/1030/
Sunday : https://flyball.org.au/race-meeting/eukanuba-royal-canberra-show-2022-flyball/1029/
Most recent articles
Articles with this tag
Tags
Ad