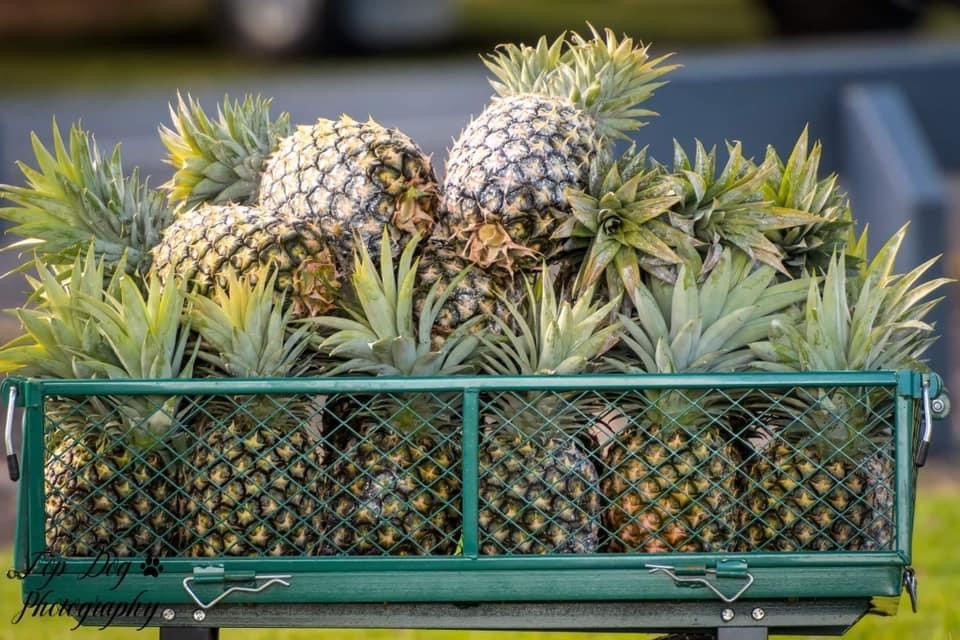 Agadoo doo doo, push pineapple, shake the tree...
What's more fun than an 80's novelty song? The annual Pineapple Cup!
On Saturday 24 April, QLD Flyball teams had an early start; making their way to Beerwah on the Sunshine Coast for Orange Krush's annual Pineapple Cup Race Meet.
The Pineapple Cup is held in conjunction with the Sunshine Coast Kennel Club's Annual Championship, and Sled Dog Racing Queensland were also demonstrating their sport.
The barking dogs definitely got the attention of the crowd with a solid stream of spectators – both the public as well as competitors from the dog show - coming over to see what all the commotion was about.
This year saw some clubs able to attend for the first time and it was great to see the support!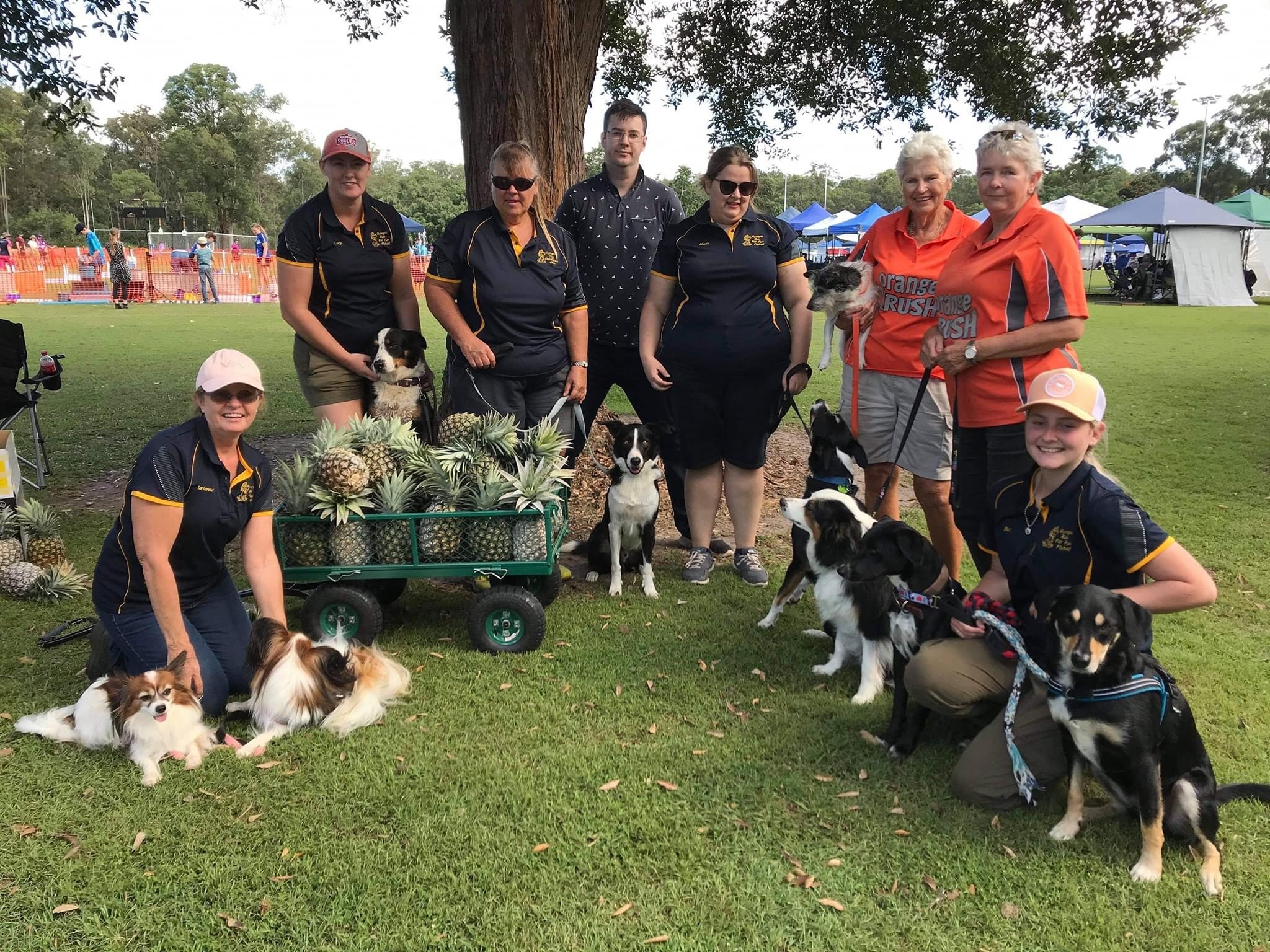 Members of the Gympie Dog Obedience Club made the trip down, having attended their first Flyball Race Meeting in March 2021. They had a successful partnership with Orange Krush with their team, Hot Sauce, winning 5 out of 6 races to take out Division 4. A very successful second outing for this exciting new club with four new titles under their belts. Congratulations to Marianne and her crew.
Congratulations also to Orange Krush who have been mentoring the Gympie crew and have gotten them ready to race. Thanks for helping expand our sport in South East Queensland and enhancing the lives of Sunshine Coast dogs and their owners.
The Pineapple Cup meet has a history of being rained out, but much to everyone's delight, the sun shone brightly all day and everyone had a great time.
Well done to Craig and Jesse who kept their nerve under pressure to pull off 0.000 starts.
All Paws Airborne's Special Ops ran a team best time to take out first place in Division One. Flyball Fanatics snatched Division Two from Orange Krush's Outta Kontrol and South East Queensland's northernmost team - Luvadog Regadless from Maryborough - produced some great racing to take out Division Three.
After this competition, Special Ops move to the top of the Queensland Premiership Ladder. Awesome Pawsome's Paws of Thunder move to second, followed by Paws of Lightning in third position.
Full results here :
https://flyball.org.au/race-meeting/the-pineapple-cup/983/
https://flyball.org.au/premiership/2021-queensland-premiership/
The winning team members from each division received their very own, farm-fresh pineapple! A beautiful Autumn day in the Queensland sun, racing with friends and fresh fruit to boot !
Does Flyball Racing get any bettter than this ?🍍
Most recent articles
Articles with this tag
Tags
Ad